World Wide Managed Services
Are you in need of reliable Managed Services or Tech Support Resources 24-7-365?
We provide IT services for Large, Medium, Small Businesses and Home Office.
Managed IT Services
Do you need Experienced & Talented Managed Services Experts 24-7-365? We manage services faster and more reliable, with multi-tenanted, ITIL-ready, and unified RMM solutions.
Cloud Support Services
Providing you the best and latest in Cloud IT Management.  SaaS based IT Help Desk, Website and Server Monitoring, Application Performance Monitoring, Simplified Alarm Management and App Development Platform.
Colocation Support Services
Our highly trained and certified support team's job is to take care of all the hardware, network and data center related elements for your datacenter infrastructure environment.
Security Management Services
Powerful yet cost-effective security information and event management (SIEM) platform.
Mobile Device Management
365 MDM support for mobile devices. Quickly enroll devices, intuitive dashboards, configure profiles, keep an eye on assets.
IT Support Managemnt
We provide year around, multi lingual, multinational, IT support for for Large, Medium, Small Businesses and Home Office users. Call support today at 1-888-296-3350 or click on our Online Support Chat.
Your IP address is: 157.55.39.200
Our Core Service Offerings
Active Directory Services
AD Management & Reporting, Real-time Auditing & Reporting and much much more.
Cloud Migration Management
We can move your business to the cloud or support your current cloud computing infrastructure.
Mobile & Printer Management
Cost-effective off-premise data, hardware and systems protection, with the highest-level physical and data security
Help Desk Management
We can secure your computers, network and servers, we're experts at keeping your data safe.
Network & IT Security Management
Solutions for managing every aspect of network performance and managing IT security and compliance.and much much more.
Computer & Server Management
Our computer support services are for businesses of all sizes, from small sole proprietorships to large corporations with thousands of employees.
Database Management
We provide database administration and management of Oracle, Oracle E-Business Stack, SAP DBA, SQL Server, Sybase, DB2, MySQL, Crunchbase, PostGres and Database Appliances.
Cloud & Unified IT Management
From IT Help Desk to Operations Management to Custom App Development, Unified Network & Server Monitoring, Bandwidth Analysis, and much much more.
Does Your Company Need A Managed Services Provider To Solve End Computing,  Network, Data Center or Cloud Issues?
We offer 24×7 computer, software, network, security, data center support with managed services for
businesses of all sizes. Get started today with our IT multi level support packages for small, midsize and large businesses.
Get Started today
Getting support just got easier, faster and better!
Our agents use the industry's leading help desk and technical support application platforms: Manage Engine and HP Service Anywhere and Service Manager Service Desk. These applications meet robust ITSM processes based on ITIL best practices.
Incident Management
Let our agents help reduce outages, improve agent productivity, meet SLAs, and manage the complete lifecycle of your IT tickets.
Problem Management
Our agents will help classify, analyze, and take problems to closure. Analyze the root cause and reduce repeat incidents.
Change Management
We help streamline planning, approval, and implementation with our automated work flows. Ensure that there are no more unauthorized or failed changes.
Service Catalog
We will create and publish service catalogs with custom service level agreements (SLAs) and multi-stage approvals. Ensure better end user satisfaction and better visibility for IT.
CMDB
We will track and manage all configuration items and map their relationships and dependencies. Reports will be produced for you on a daily, weekly or monthly basis.
Reports
Our agents will use pre-designed and custom reports to gain the right insights. Monitor the health of your IT help desk performance using real-time and customizable dashboards.
Contract Management
We will track and manage IT hardware and software contracts to improve compliance.
Asset Management
Our team will help you discover, track, and manage your IT hardware and software assets. Our processes will help optimize asset utilization, avoid vulnerabilities, and ensure license compliance.
Average Response Time (Secs)
Additional Help Desk/ Managed Services Pricing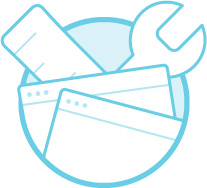 Active Directory
Donec at euismod nibh, eu bibendum quam. Nullam non gravida purus, nec  eleifend tincidunt nisi. Fusce at purus in massa laoreet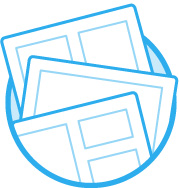 Donec at euismod nibh, eu bibendum quam. Nullam non gravida purus, nec  eleifend tincidunt nisi. Fusce at purus in massa laoreet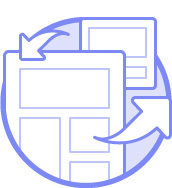 Donec at euismod nibh, eu bibendum quam. Nullam non gravida purus, nec  eleifend tincidunt nisi. Fusce at purus in massa laoreet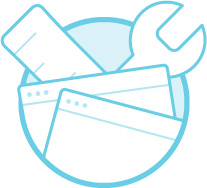 Network Management
Donec at euismod nibh, eu bibendum quam. Nullam non gravida purus, nec  eleifend tincidunt nisi. Fusce at purus in massa laoreet Server Management
Donec at euismod nibh, eu bibendum quam. Nullam non gravida purus, nec  eleifend tincidunt nisi. Fusce at purus in massa laoreet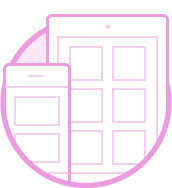 Donec at euismod nibh, eu bibendum quam. Nullam non gravida purus, nec  eleifend tincidunt nisi. Fusce at purus in massa laoreet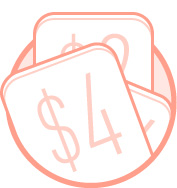 Cloud Management
Donec at euismod nibh, eu bibendum quam. Nullam non gravida purus, nec  eleifend tincidunt nisi. Fusce at purus in massa laoreet Unified IT Management
Donec at euismod nibh, eu bibendum quam. Nullam non gravida purus, nec  eleifend tincidunt nisi. Fusce at purus in massa laoreet